Like your house, your backyard is an investment. Your yard will serve a variety of purposes over the years. It might function as a gathering place, a play area, a wedding venue, or a tranquil retirement escape. In any case, it's important to undertake backyard renovations with the future in mind.
We'll go over a few backyard design ideas that stand the test of time. These additions function differently depending on where you're at in your life. If you see yourself spending lots of time in your yard for years to come, consider investing in durable, multifunctional renovations.

Pergolas
Pergolas can serve many purposes over the course of your yard's lifetime. Say you've just purchased your first house, but you don't have kids yet. A pergola could be a great place to stage some lounge furniture and enjoy a couple of drinks at the end of the day. You could also set up an outdoor dining table for summer brunches or dinners.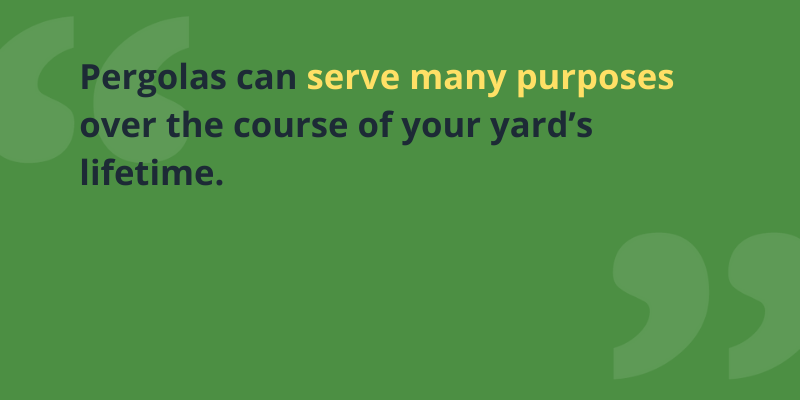 If you're raising young children, your pergola might transform into a play area. It can provide shade for kids who like to play outside, which is a plus for watchful parents and grandparents alike. A pergola can even work as a frame for swings or a hanging bench. When the kids no longer use the swings, simply take down the hardware and restore your lounge space.
When you're finished entertaining children, your pergola may revert back into a gathering area. You could use it as an overhang for an outdoor kitchen or bar. If your yard has a pool, the pergola could act as a cabana during the day and an outdoor dining area at night. Wheelable lounge chairs and lightweight outdoor furniture make it easy to switch modes.
A well-built pergola lasts for many years and can withstand weather, playtime, and, of course, plenty of relaxing evenings. Investing in this backyard addition will give you plentiful options during all stages of life.
Outdoor kitchens
If you have a passion for grilling and enjoy eating outside, an outdoor kitchen might be a good investment for your backyard. Well-built outdoor kitchens are hardy, functional, and attractive. They can serve different purposes over the years.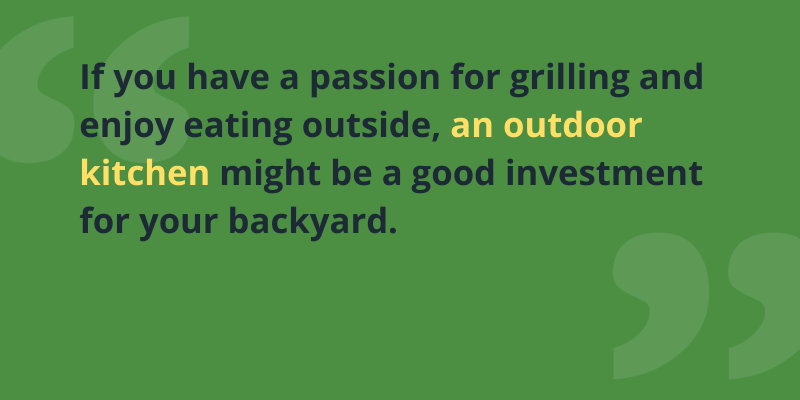 During your independent years, an outdoor kitchen works as a food prep space and a bar. Install a grill and a fridge for easy cooking and drink storage. Outdoor countertops make for a good gathering space. Place appetizers on the counters and hang out around the grill while you cook.
Once kids are in the picture, your outdoor kitchen might become more of a snack bar than an actual bar. Add outdoor bar stools around the countertops for casual summer lunches. This gives your kids a space to slow down and cool off during long days of play.
After kids, your outdoor kitchen might benefit from a retirement upgrade. Depending on your budget, you can invest in any number of creative ideas, such as an outdoor wine cellar, TV area, or custom dining area. If you're planning to enjoy your backyard for many more years to come, make it an extension of your home!
Every backyard needs a centerpiece, and an outdoor kitchen is a functional, attractive choice. Like an indoor kitchen, an outdoor version acts as a hearth where you can prepare food and gather with loved ones.
Gravel outcroppings
Not every backyard investment has to be big and expensive. Simply removing grass and adding gravel in a section of your yard can fulfill a surprising amount of purposes.
For example, gravel acts as a level base for playground equipment. If you're planning on installing a play area for kids, use gravel to even out your yard before building the playset.
Once your kids have left, you can take out the playset and use the gravel as a picnic area. Set up a table and benches, or plant a tree nearby for a shady sitting area. Gravel also provides a good base for outdoor fire pits. Install a fire pit and surround it with chairs to create a relaxing sitting area that you can enjoy alone or with your loved ones.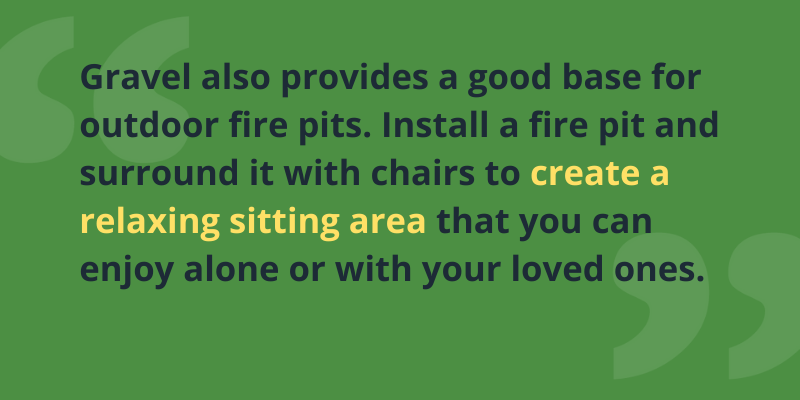 Perennial gardens
Do you like the look of flowers but dread gardening and maintenance? Plenty of long-term solutions exist for backyards everywhere. For a lasting, low-maintenance garden, dig out a section of your yard and choose perennial flower varieties that come back every year.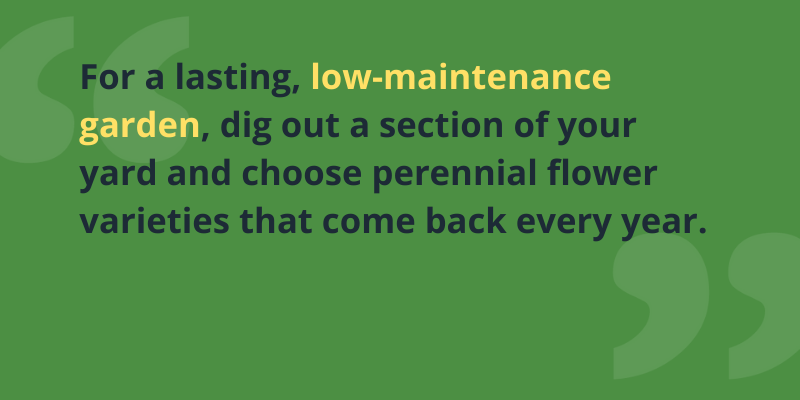 Full-grown flowers are expensive, but don't worry — there are other options. You can purchase perennial wildflower seeds in bulk from hardware and gardening stores. Simply spread the seeds on your newly-dug garden and wait for the flowers to grow and bloom. The results won't be immediate, but this can save you hundreds of dollars and lots of labor over the years.
If your gardening tastes change with time, consider trying out new crops in your backyard plot. Perhaps you'll take an interest in vegetable gardening during your retirement years. If so, you can dig out your flowers and use your plot for vegetable seeds instead. In fact, rotating different plants through your soil every year or two will help refresh the dirt and maintain high nutrient levels.
Swimming pools
Swimming pools — homeowners either love or hate them, but they're one of the best features to put in an evolving backyard. This is because a pool can serve you well at any age or stage of life. It's a great source of entertainment and exercise for children, and adults can enjoy a relaxing swim that's gentle on the joints.
Keep in mind that swimming pools are expensive and require plenty of maintenance. In addition, they may affect your ability to resell your home. Some studies show that pools increase property value, and others show that pools make houses harder to sell. Therefore, you'll want to make your decision about a pool based on how much your own family will benefit now, not on how it can affect your property value in the future.
A backyard for life
If you've just purchased a new home or you're looking to upgrade an old backyard, consider adding some of these timeless features. Your yard will age with you, and it'll remain a source of family fun and personal enjoyment for decades to come!
If you're looking to add a pergola or another accessory to your yard, contact us for a quick and easy quote!