For many homeowners, their backyard is just as important as the interior of their home. And, like the inside of your house, your outdoor spaces need the occasional renovation or revamp. However, redoing your backyard can get surprisingly expensive, so you can benefit from setting a budget for the project just like you would for an interior renovation.
Before you start in on a large backyard project, adopt these key budgeting strategies to save money on your renovation, and prevent overspending. Budgeting a project in advance will save you stress later so that you can enjoy every moment in your new backyard.

Go Big First
When you're taking on a big backyard project, it's important to consider the price of big-ticket items first. Depending on your design ideas, this might include pergolas, pools, patios, decks, and other similar additions. If your renovation includes one or more of these large items, set money aside for them first.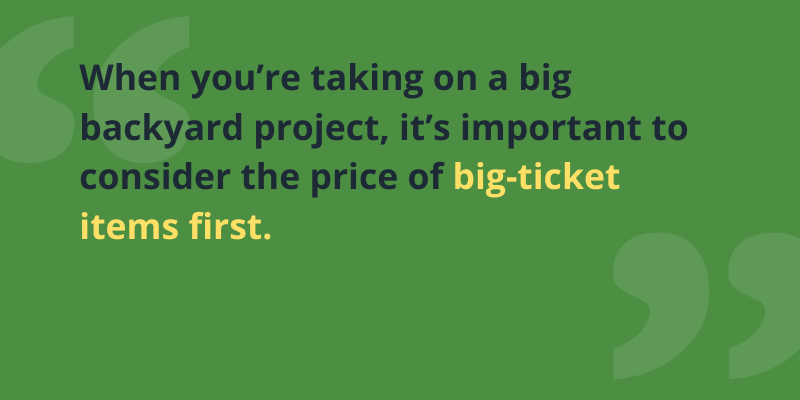 It can be tempting to dip your toe in the water by purchasing something smaller — like a furniture set or grill — before you jump into the big buys. However, buying too many small items first may cause you to run out of money before you get to the larger stuff. Start with the most expensive item on your list and work back from there.
Prioritize
Though it's key to budget for expensive items first, you should also think about which parts of your project are the most important to you. Are you willing to compromise on a cheaper outdoor countertop because you have your heart set on a particular pergola? Determine where you're willing to compromise for your budget and where you're not.
Purchase the must-haves first so that you don't run out of money for them down the road. Save the least important features for last — that way, if you don't get exactly the thing you hoped for, you don't mind as much.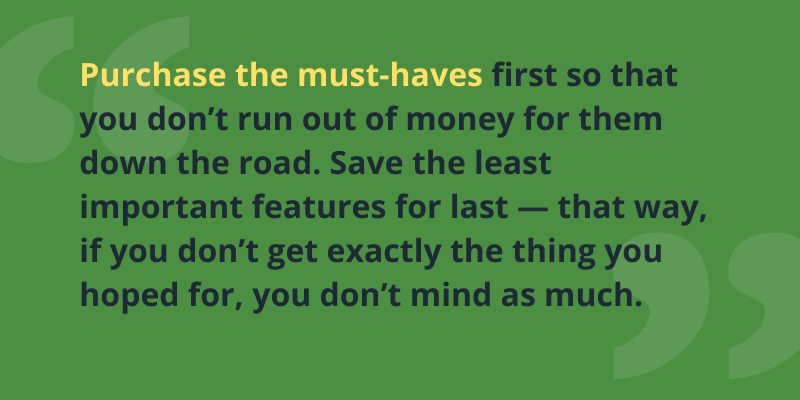 Every budget must be flexible and open to some give-and-take, and most homeowners don't have the budget for every single item they want. Your backyard renovation is a fluid process, and you have to be able to adapt along the way. Outlining your priorities at the start of the process will make it easier to proceed down the line.
Work With a Contractor You Trust
Navigating the world of contractors can be difficult, especially if you're on a tight budget. Contract work can be expensive, but it's also a good investment that will help your backyard renovation last longer and look better. A good contractor will be able to connect you with materials and labor that fit within your budget. The relationship should be helpful and low-pressure — your contractor is there to guide you in your project and help make it the best it can be.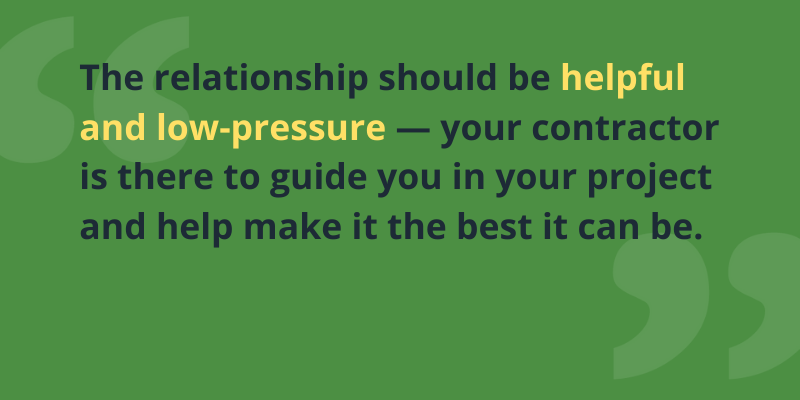 Come up with a Number and Stick to It
Though your renovation might be fluid, your bottom line doesn't have to be. Decide on an amount you're willing to spend at the beginning of your project, and don't feel pressured to deviate from it along the way.
We also caution against waiting until your project is halfway over to come up with a concrete figure. Few feelings are worse than getting halfway through a project and realizing that you've already spent more than you were comfortable with. Proper planning, research, and knowledge of your own finances will help lead you to the right number before you begin your project.
Your contractor should never pressure you to go over budget. If he does, consider this a red flag, and seek help elsewhere. The right contractor will strive to get you the backyard you want within a budget that's reasonable for you.
Do Your Research
Don't go into a large renovation with only a passing idea of what you want to accomplish. Be specific about your goals and do the necessary research before you make any purchases. Find out how much your desired materials and designs will cost. In the process, you may even stumble across budget-friendly alternatives or new ideas for your renovation. Once you've chosen your favorites, consult with your contractor to make sure you're getting the best prices.
Plan Ahead
As you age, your backyard will age with you, and you might not use it the same way during each stage of your life. That doesn't mean, however, that your backyard project or renovation can't stand the test of time. There are several ways to renovate your backyard so that you can enjoy it for years to come.
Install adaptable elements like pergolas and pavilions. A pergola or pavilion can act as a beautiful centerpiece for your yard as well as a versatile shelter. Throughout its lifetime, a pergola can be a cabana, a swingset frame, a greenhouse roof, and much more. Choosing multi-use items will help you continue enjoying your yard to the fullest throughout many stages of life.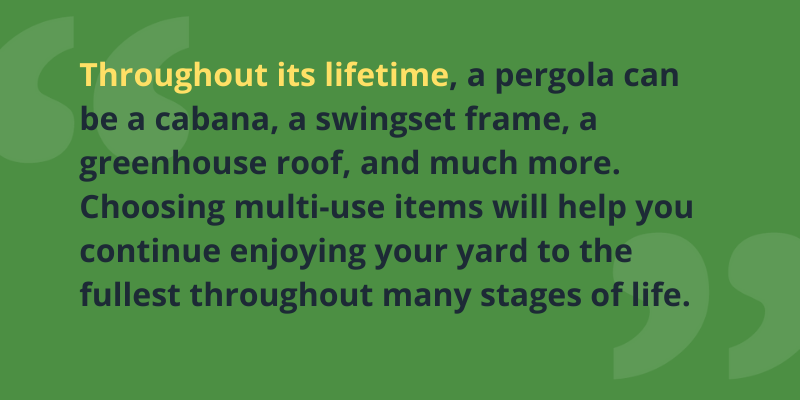 You'll also want to put some forethought into more complex items like outdoor fireplaces and fire pits. For example, it's easiest and cheapest to place a gas line in your outdoor fireplace or fire pit during construction rather than later down the line. You can burn wood in your fire pit for the first couple of years, but if you think there's a chance you'd want to use gas in the future, consider installing a gas line ahead of time. 
Key Takeaways
With the right amount of planning, foresight, and trusted help, you'll be able to take on a beautiful, budget-friendly backyard renovation with confidence. Prioritize large, important purchases, plan ahead, speak to a trusted contractor, and stick to your guns. You'll be enjoying your brand-new backyard in no time — stress-free.
If you're ready to start talking about your dream outdoor renovation, reach out and get a no-obligation quote.