Do you remember the feeling that you had when you walked into your home for the first time? You probably had butterflies, excitement for the memories you'd create, and optimism about the endless ways you'd customize the house to suit you and your family.
Over time, it's natural for those feelings to wane. Your home begins to feel comfortable but ordinary. When you look at your yard, you no longer see possibilities, but rather, how badly the lawn needs to be cut or that the fence needs a fresh coat of stain.
A backyard remodel can make your space feel fresh and exciting again. It can be as simple as creating a cozy seating space for your loved ones to gather, or it can be a complete overhaul to create your ultimate outdoor entertaining and relaxing oasis.
If you're ready to spice up your relationship with your outdoor space, then read on for our top five ways to fall in love with your backyard again.

1.  Lighting
The sunshine may keep your space bright and lively during the day, but if you're entertaining in the evening or want to enjoy a dinner outside with your family, the right lighting can transform your backyard into an ambient oasis.
Unique lights are a quick, budget-friendly way to customize your backyard and extend the number of hours you can enjoy it each day. Consider draping strands of fairy lights or mini Edison bulbs from the roof slats of your pergola. You could also mount elegant pendants from the ceiling or place a rustic oil-burning lantern on your dining table as a centerpiece.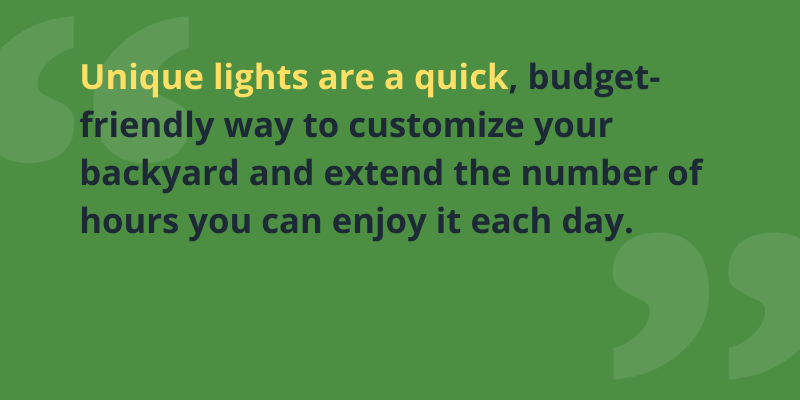 2.  Fire features
Chilly evenings can make your backyard seem off-limits, but not if you have a fire feature like a fireplace or fire pit. Whether you're roasting marshmallows or reminiscing with old friends, a fire feature converts your outdoor space into a year-round entertainment venue.
Fireplaces are the physical and metaphorical hearth of your home, so adding one to your outdoor space extends your home's cozy feeling into your backyard. Plus, it's a renovation that will add value to your property if you decide to sell it in the future. Not sure which fire feature is right for your space? Visit with one of our outdoor design experts to help you choose the perfect addition.
3.  Extra storage
Is outdoor clutter stopping you from enjoying your space fully?
If your yard is overrun with pool equipment, grilling tools, and toys, then outdoor storage is just what you need. Custom cabinetry or benches with hidden storage are great options for keeping your outdoor gear close at hand but out of sight. Plus, a clean, fresh space is more inviting and relaxing than a messy space.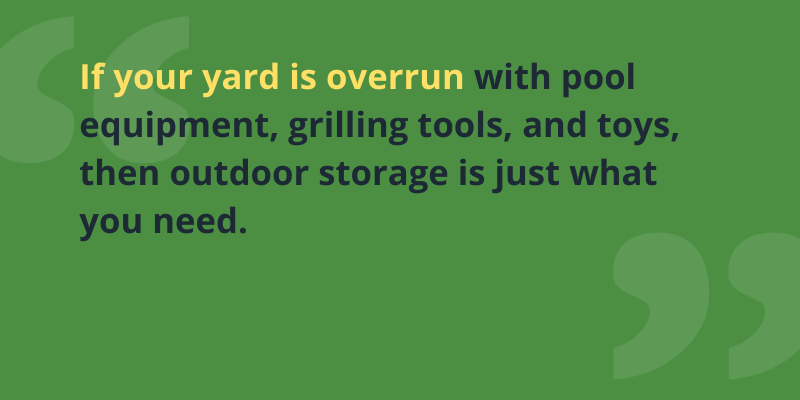 4.  Create entertaining spaces
It's always a shame to miss out on great conversation when you're running from the indoor refrigerator to the grill all evening while your guests kick back with a frosty drink. If you love to be the host, then create a dedicated area for gathering in your backyard. Adding an outdoor kitchen is a major renovation, but it can truly transform your space into an entertainer's dream.
From grills to mini-fridges, and brick pizza ovens to built-in smokers, whatever your outdoor kitchen vision, Green Okie can make it a reality. With an outdoor kitchen and dedicated seating space nearby, you'll never miss another joke, all while keeping your guest's beverages topped off and plates full.
5.  Accent pieces
If your home no longer excites you, but you aren't ready to commit to a major construction project, make it feel fresh and new with a few accent pieces. A raised flower bed can add a fresh element that's beautiful to look at. Plus, it draws you outside to tend to it, which is also great for your mental health.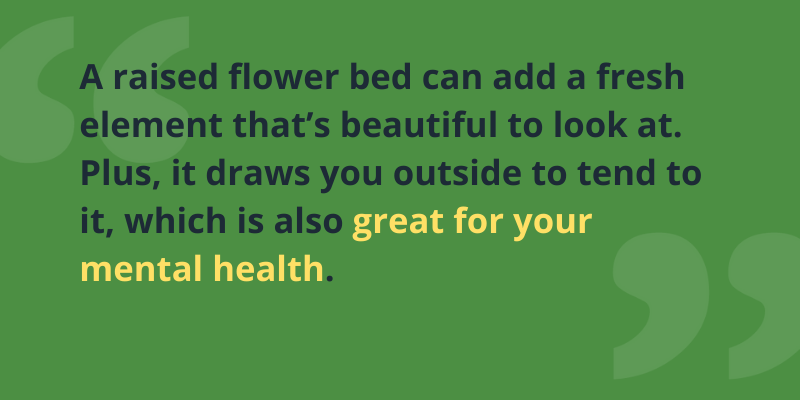 Replacing your outdoor furniture, or just updating your existing set with fresh accent pillows is a fun, easy way to add vibrancy to your existing outdoor space. Sometimes, the small but stylized details are what make you fall in love with your backyard the most.
How can we help you fall in love with your yard again?
Green Okie specializes in making outdoor dreams a reality. Whether you want a small pergola or a total outdoor overhaul, we just need one picture and two measurements (the length and width of your space) to get started on your quote. Invest in your backyard, and it'll pay dividends for many years to come.