Often, homeowners choose to enhance their backyards for personal reasons —creating memories with family and friends, enjoying nature, or relaxation. However, not all backyard upgrades add value to a home, so it's smart to consider whether investing in your outdoor space will have a positive or negative impact on your property value.
We Oklahomans are blessed with moderate winters, long springs and autumns, and perfect summers. Since we're able to use our outdoor spaces year-round, backyard renovations are likely to add more value to our homes than those living in northern states. Keep in mind that not every upgrade has to be grand and expensive. In this article, we're sharing our favorite upgrades that can increase the value of an Oklahoma home at a variety of budgets.

1.  Fire pits
Fire pits, especially if they're gas, appeal to homeowners of all ages and phases of life because they're extremely easy to use. They're also a budget-friendly upgrade. Unlike an outdoor fireplace, fire pits are very social. Many more of your loved ones can gather to talk, roast marshmallows, or stargaze around every side of the fire.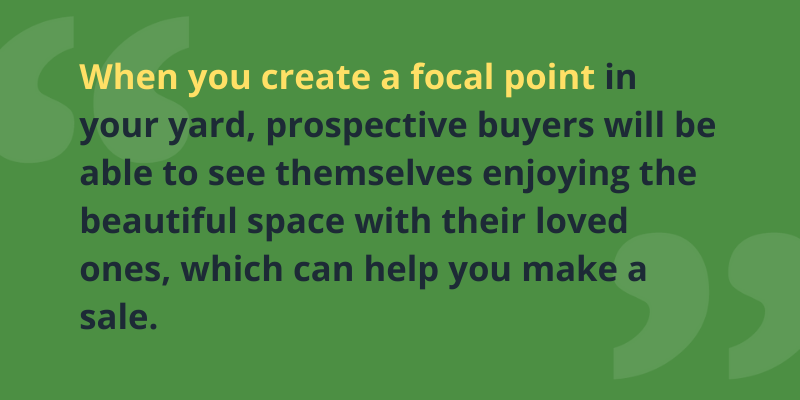 Another benefit of a fire pit is that it gives you a way to enjoy your yard year-round. No matter the season, you and your loved ones can gather around the fire – even if it's snowing!
2.  Patios and decks
Adding a patio or deck is a surefire way to add value to your home because it increases your livable space. If you have an aging deck or patio, then a small renovation like a new coat of stain or replacing damaged paving stones can bring it new life.
Keep in mind that many homebuyers, especially those with families, still want to have plenty of grass for their kids and pets. If you shrink your yard too much with your deck or patio, you could turn away some buyers.
3.  Outdoor kitchens
If you live in a neighborhood where many of the houses are similar, then having a great outdoor kitchen can set you apart and help you seal the deal with a buyer. You don't need to create an extravagant kitchen unless you want to. In many cases, adding a grill, refrigerator, sink, and countertop is all that it takes to make your outdoor space stand out. Plus, you'll get to enjoy your highly functional kitchen until you sell.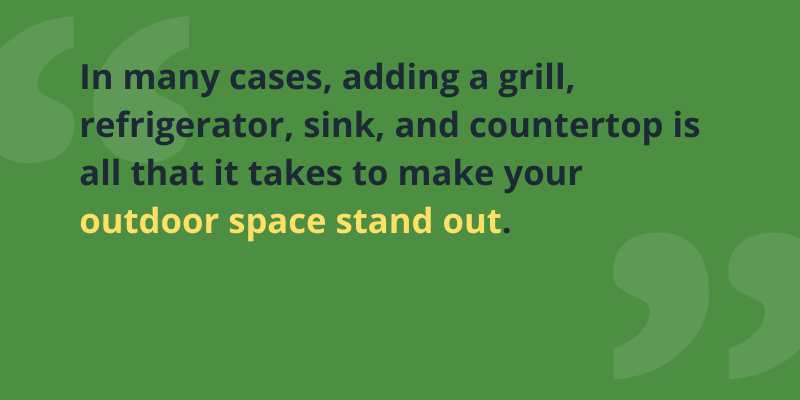 Unique, specialized features, such as a pizza oven or permanent designs dedicated to your favorite sports team, may not add to your home's value. With that in mind, if you love your sports team and don't plan to move anytime soon, then go ahead and add those special features that will make the kitchen perfect for you.
4.  Pergolas
A custom pergola is a statement piece in any outdoor space, and, like an outdoor kitchen, can really help your home stand out from others. It also expands your livable space by creating a shaded haven on a hot summer day.
You can customize your pergola to fit your yard and your budget because even a small pergola can increase your resale value. When you create a focal point in your yard, prospective buyers will be able to see themselves enjoying the beautiful space with their loved ones, which can help you make a sale.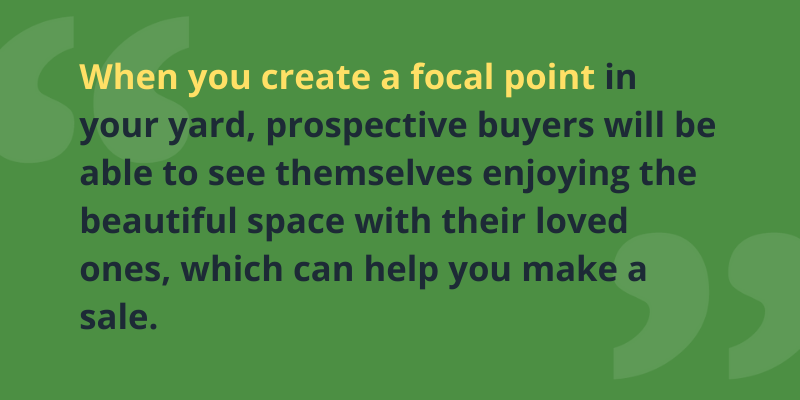 5.  Lighting
You can bring a touch of magic to your outdoor spaces with lighting. This is, hands down, one of the quickest upgrades. You can illuminate walkways with solar lights (hello energy savings!), hang statement light fixtures in your pergola, or string trendy Edison bulb light strands throughout your yard. Most lighting projects are so simple (and affordable!) that you can complete them in as little as a morning!
A few other considerations
Before making any updates, make sure that you check your local building codes and homeowner's association regulations, when applicable. If you're not sure where to begin, you could benefit from working with an experienced outdoor design expert. All of Green Okie's design experts are passionate about helping our neighbors create outdoor spaces that they'll love, without the headaches that can accompany most renovations.
If you're ready to start dreaming together, get in touch for a free, no commitment design consultation appointment. We'll talk about how you want to use your space, your budget, and your timeline as we craft your perfect outdoor space.