When you enjoy hosting friends and family, you want to create spaces in your home that are beautiful, inviting, and ultimately make your guests feel as if they never want to leave. Your backyard is no exception — and there are so many ways to make it the perfect place for gathering with loved ones and creating memories.
Whether you see yourself grilling from the comfort of your patio surrounded by friends, or drinking iced tea in the shade while playing a game of cards with family, there's a patio addition for everyone that will ensure you and your guests never spend another beautiful day indoors.
If you're ready to enhance the socializing potential of your outdoor space, here are a few ideas to help you get started.

1. Add an outdoor kitchen
Outdoor kitchens are a great backyard addition for anyone who enjoys hosting parties, neighborhood barbecues, or family get-togethers. You can fully customize a kitchen from the layout down to which appliances you add. It's easy to match the design to your unique needs and budget.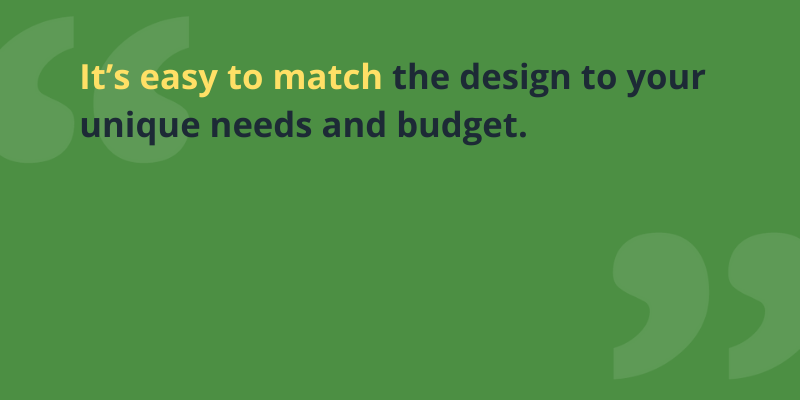 A simple design that includes a grill, refrigerator, and sink is all that you need to create a full meal without ever having to go inside your house. A functional space means that you can mingle with your guests while you're flipping burgers or pouring drinks.
As you're planning your new outdoor kitchen, also give thought to where you'll build it so that you don't miss out on any of the fun.
For example, one of our recent clients initially wanted to install his outdoor kitchen in a back corner of his yard, which was a considerable distance from his outdoor seating area.
During a design consultation, a Green Okie expert pointed out that if he placed the kitchen toward the back of his yard, he wouldn't be able to interact with his guests while preparing food or drinks. While his guests were relaxing, sharing stories, and laughing, he'd be completely isolated and would totally miss out on the benefit of having a kitchen outside by his guests.
Our client decided to take our recommendation, which created a cohesive space that allowed him to be at the heart of the party while utilizing his new kitchen.
2. Create an outdoor haven
If you love the idea of sitting on your patio having coffee with friends or relaxing in the shade as you watch your children or grandchildren play, then a pergola or pavilion might be just what you're looking for. In addition to providing shade, features such as ceiling fans, TVs, or privacy features help you create an outdoor escape that's perfect for entertaining guests year-round.
When deciding whether a pergola or pavilion is right for your home, first think about the size of your yard and where your outdoor seating is located. A pergola is a wonderful way to enhance a social area right outside your door, but you might prefer a pavilion if you have a large backyard with seating located away from the home.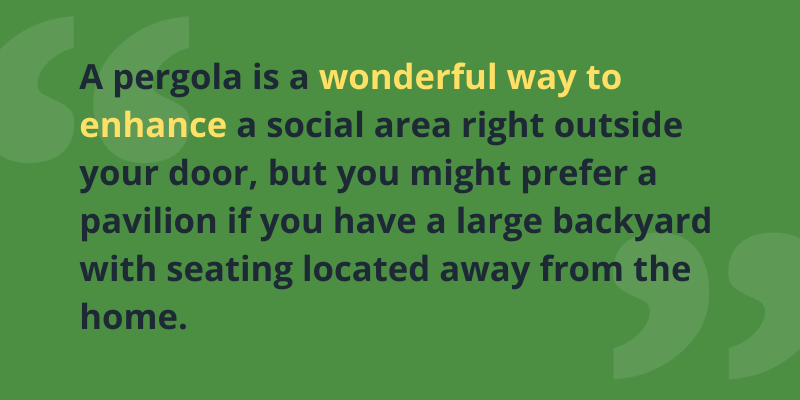 Next, consider the functional differences between pergolas and pavilions. The primary difference lies in their roof design. While you have the option of adding a polycarbonate roof to your pergola so that you can enjoy it rain or shine, you can also leave the roof open with beautiful cross-beams that provide varying amounts of shade throughout the day. On the other hand, pavilions typically have a solid roof to shelter you and your guests during all seasons, no matter the weather.
Whichever you choose, both additions are fantastic ways for you and the people you care about to spend more quality time together outside.
3. Get cozy around an outdoor fireplace or fire pit
What better way to spend a cozy summer night or chilly winter afternoon than gathered around a fire with close friends and family. Installing an outdoor fireplace or fire pit is a great way to create a year-round yard, while also enhancing the aesthetic appeal of your patio.
Fire pits offer full 360-degree seating, making them optimal for accommodating large groups of people. Plus, kids will love the campfire-like feel of the open fire and being able to roast hot dogs or marshmallows.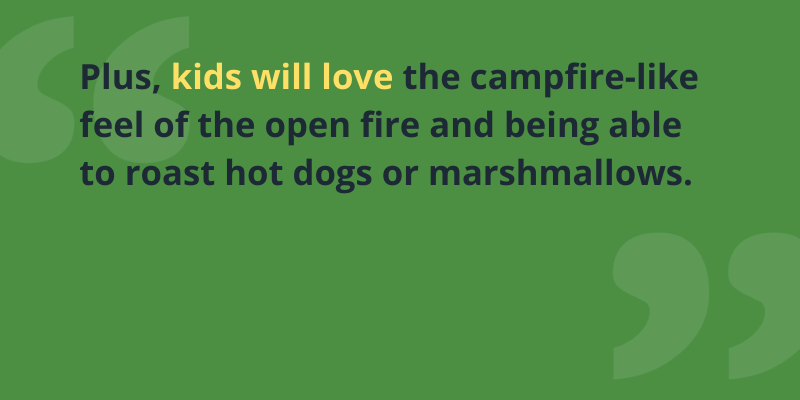 On the other hand, few outdoor features can compare to the beauty and atmosphere provided by an outdoor fireplace. Perfect for intimate gatherings, a fireplace will bring warmth to your patio and make certain your guests get cozy and stay awhile.
4. Plan, plan plan
How do you imagine yourself using your space? The best way to create a social backyard is to think about how you want to use your space, then develop a plan before you begin any work.
Even if you're going to upgrade different areas over the course of several years, create your ideal layout now. Doing so ensures that you won't have to backtrack and tear out things like concrete or plumbing in the future.
Need help putting it all together?
When it comes to optimizing your home's outdoor space for socializing, the possibilities are endless! Thoughtful planning is the best way to make sure that the end result is something you and your guests will enjoy for years to come.
If you have any questions or would like help crafting your ideal design, you can schedule a free, no-commitment consultation with a Green Okie design expert. Together, we'll brainstorm which elements will help you get the most out of your space, which layout will be most functional, and what timeline makes the most sense for you.