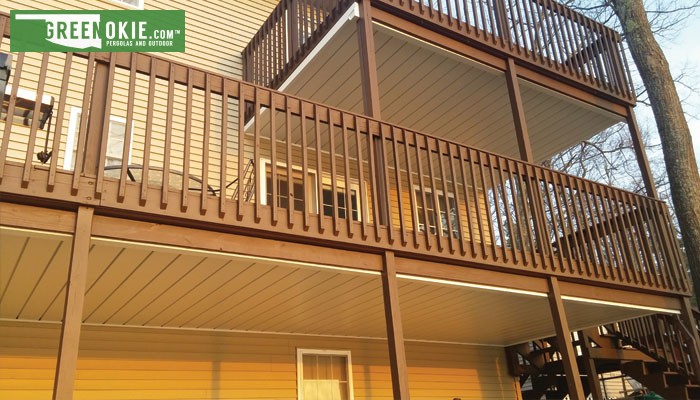 What could you do with a new space?
Under Deck Oasis is similar to a dropped ceiling, made of water tight panels that drain water into a gutter system. The interlocking panels are slightly slanted to one side to allow the water to move freely to the gutter.
While performing your installation we are able to provide the necessary waterproofing for any lights or fans that you desire to have installed. We are also able to hang hooks for porch swings or plants. We have waterproofed areas for speakers too!
Have an idea? Let us know!
Watch this video to learn more about this product, and visit at UnderDeckOasis.com.
Five (5) Woodgrain Colors
Seven (7) Solid Colors
Rustic & Smooth Finishes
All Aluminum System
Guaranteed not to leak or sag
Birdproof
Handles Snow Loads
Self cleaning
Warranty
View examples of our work in our photo gallery below.